Toolkiss Dish Drying Rack - Giveaway C
Regular price
$250.00USD
Sale price
$200.00USD
Unit price
per
Sale
Sold out
This product is a gift, the relevant rules are as follows.

Conditions to receive:
In the order you have purchased for us to leave a five-star reviews with text

Receiving process:
a. In the site you purchased for us to leave a positive review
b. Normal $0 purchase link for this product.
c. After purchase, send a screenshot of your original purchase site, the order number of the review, and the content of the review to sales@toolkiss.com
d. We check the above record and send you the free product.
Description:

Experience the power of a clutter-free kitchen with Toolkiss Dish Drying Rack - and now you can win one for free in our exclusive giveaway!
The Toolkiss Dish Drying Rack is a must-have accessory for any household. Made with premium quality, rust-resistant materials, this rack can hold up to 16 plates and multiple cups and utensils at once. Its sleek design not only adds elegance to your kitchen but also helps in drying your dishes quickly and efficiently - making it perfect for those busy weeknights where you just want to tidy up before hitting the bed. With its easy assembly process, you'll have no trouble setting it up right out of the box. No more cluttered countertops or wet sponges hanging around - the Toolkiss Dish Drying Rack will leave your space looking neat, clean and organized! Don't miss your chance - enter our giveaway C now for a chance to win yours today!
Keep Your Kitchen Organized: The Toolkiss Dish Drying Rack provides ample space to dry your dishes, making it easier for you to keep your kitchen organized and clutterfree
Save Time and Energy: With this dish drying rack, you can easily dry multiple dishes at once, saving time and energy that would otherwise be spent handdrying each dish individually
Protect Your Countertops: This rack is designed with a nonslip base that keeps it securely in place on your countertop or sink, preventing scratches or damage from wet dishes
LongLasting Durability: Made of highquality materials, the Toolkiss Dish Drying Rack is built to last for years of daily use without rusting
Share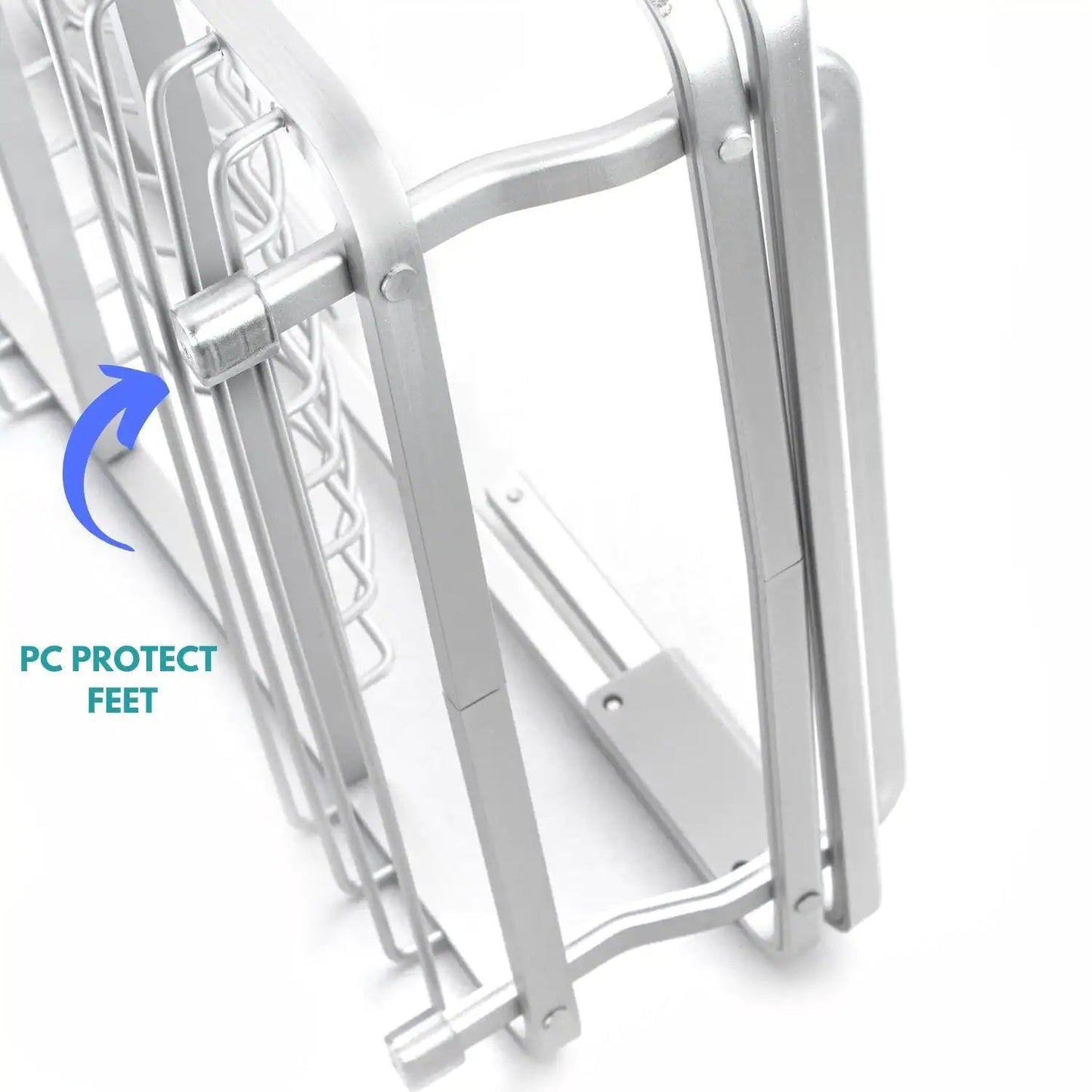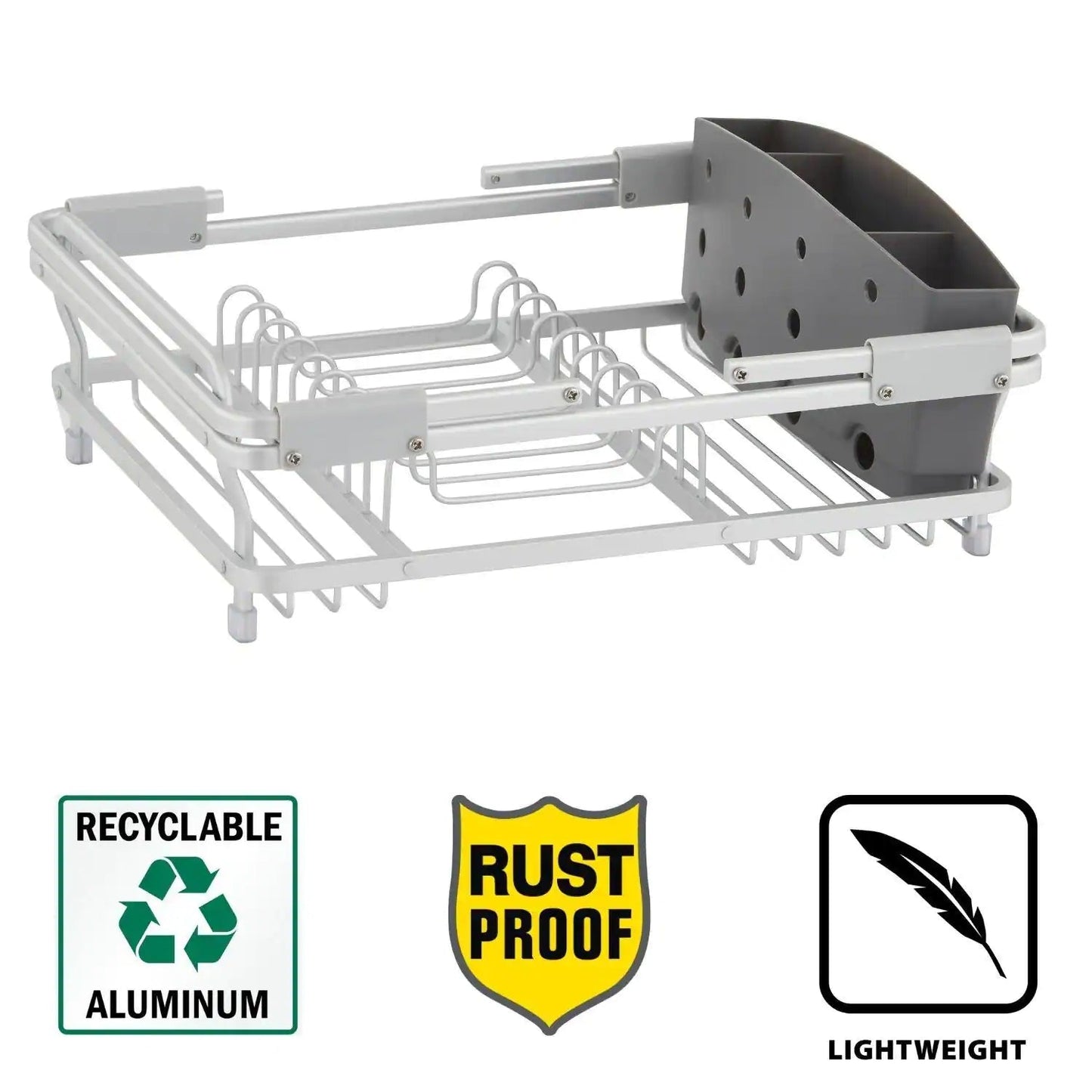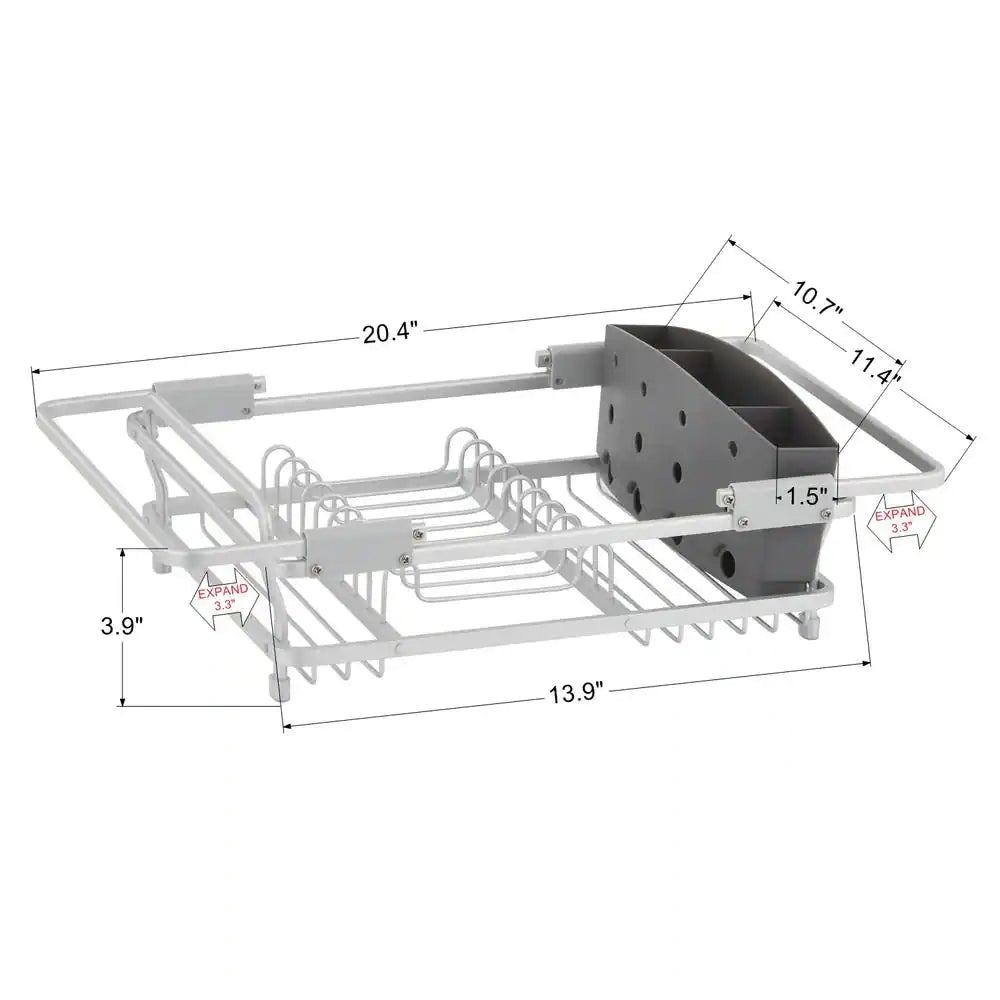 Space Saving Design
Dish rack or sturdy, well made and conveniently places dishes I reach while saving much needed counter space. Welcome addition in my kitchen.